Featured Courses
There are over 200 courses to choose from! Some are included in our popular Flower Arranging Friday Membership.
Living Art Camp Weeks have three price points starting at $35.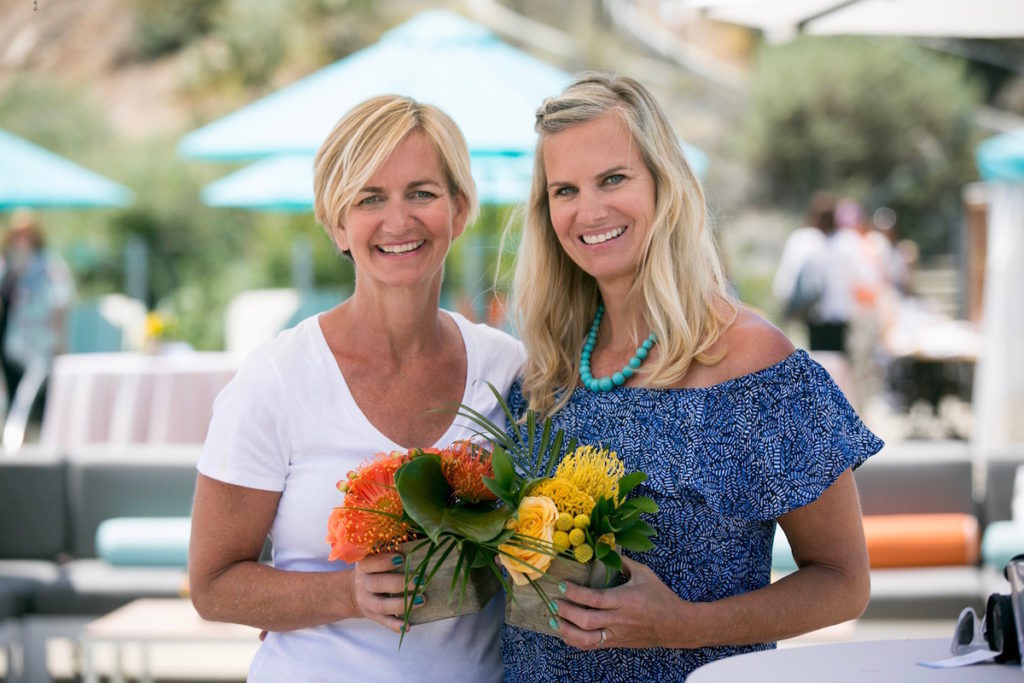 Sisters Casey (Coleman) Schwartz and Kit (Coleman) Wertz began their floral design business in 1999. We started Flower Duet as a part-time weekend business after Casey had retired from designing flowers on luxury cruise ships around the world and Kit had immersed herself in floral design courses for a few years. We love creating custom wedding flowers for all types of brides and grooms, directing corporate team-building reward events for large and small companies and teaching flower arranging to budding floral designers and the dedicated floral enthusiast. Flower Duet has been our full-time passion for the last decade and it shows as we are preferred floral vendors at many premium wedding and event venues throughout Los Angeles.
Sought-after guest speakers, creators of special event flowers for clients all over Southern California, teachers of our flower arranging classes around greater Los Angeles, we've been floral instructors at The Huntington Library, Art Museum and Botanical Gardens, for the past 12 years. Kit and Casey have been featured in national publications including The Los Angeles Times, The Washington Post and Florists' Review Magazine and appeared on television including the Hallmark Channel, DIY Network, PBS, and Fox5 San Diego.
Check out our Living Art Camp - Great for KIDS
Each theme features 6 projects and covers all aspects of S.T.E.A.M! We cover botanical science, technology, engineering, art and math skills in each camp while having lots of fun along the way!
We Love to Share our Knowledge with You
Because Flower Duet is a floral design studio specializing in custom wedding and event flowers in Los Angeles AND we've taught flower arranging to thousands of students over the past 20 years, we HAVE the floral chops to show you just how it's done.
We've built our own ceremony structures, floral animals, designed a field-to-vase dinner on a working flower farm and more. We custom pick our flowers by walking the flower markets, talking to the local growers and by ordering fantastic product from our wonderful vendors from around the world.
We perform every task in our floral business from marketing, to sales pitches to cleaning water buckets, to designing and you can benefit from our expertise and unmatched experience. 
We've launched hundreds of floral careers and we can help you to launch yours!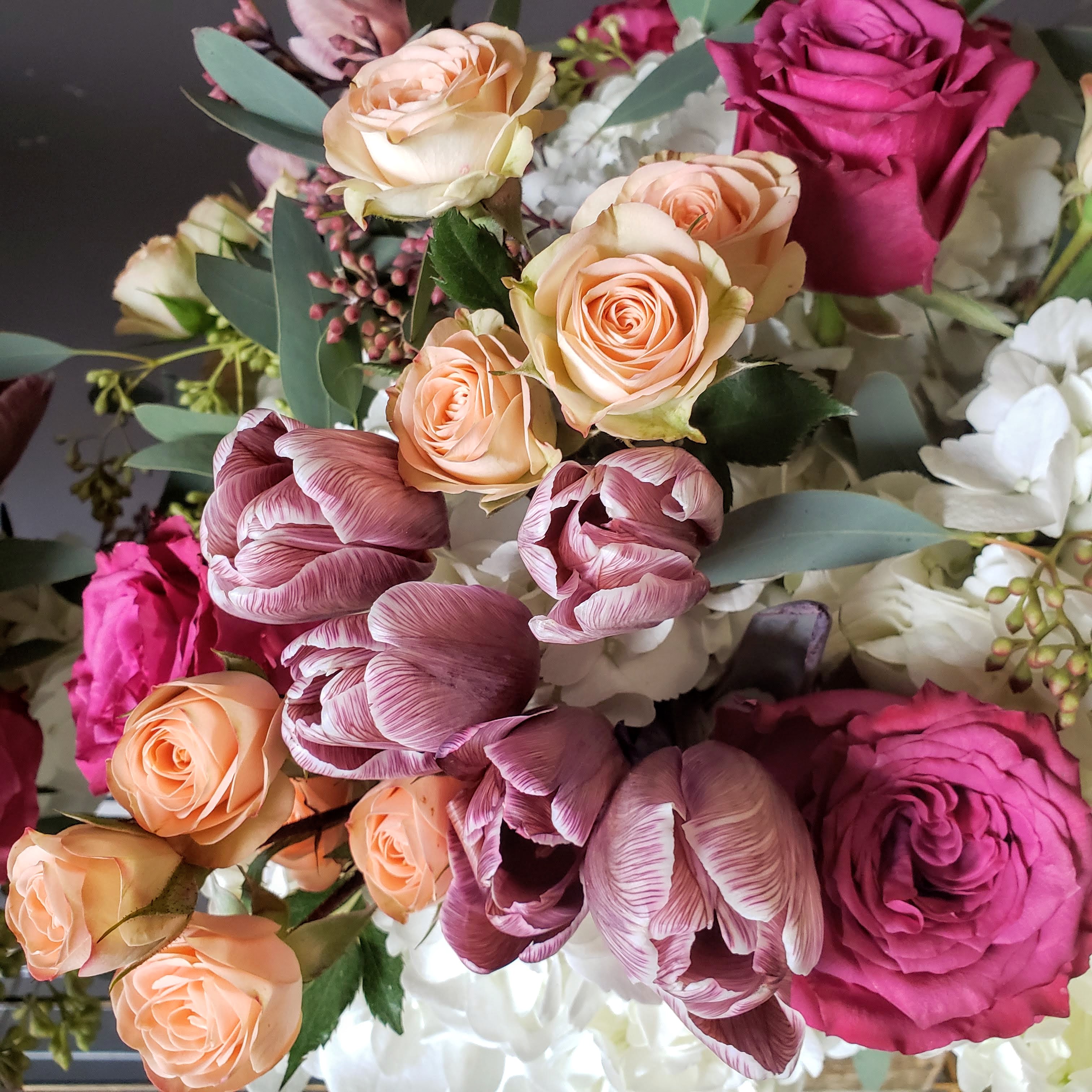 A Full Bouquet of Lessons one Stem-At-A-Time
Our online flower classes are perfectly-sized approach to learning the art of floral design. With each mini-class, we'll show you a truly useful floral design technique in a current event floral design style. This class series will keep you wondering what we'll show you next!
As part of each class, you'll receive: 
1. A downloadable PDF list of supplies including the flower recipe.
2. Easy-to-follow mini video lessons so you'll never have to rewind the video to see a step again.
3. Tips and florist secrets to help you be a successful floral arranger!
Here are a few more featured courses available!