Join Us for Living Art Camp this summer!
Kit and Casey and their children set a course for adventure with you and explore the world of flowers through art, Minecraft, Legos, Enchanted Forests, Galaxies Far, Far, Away and More!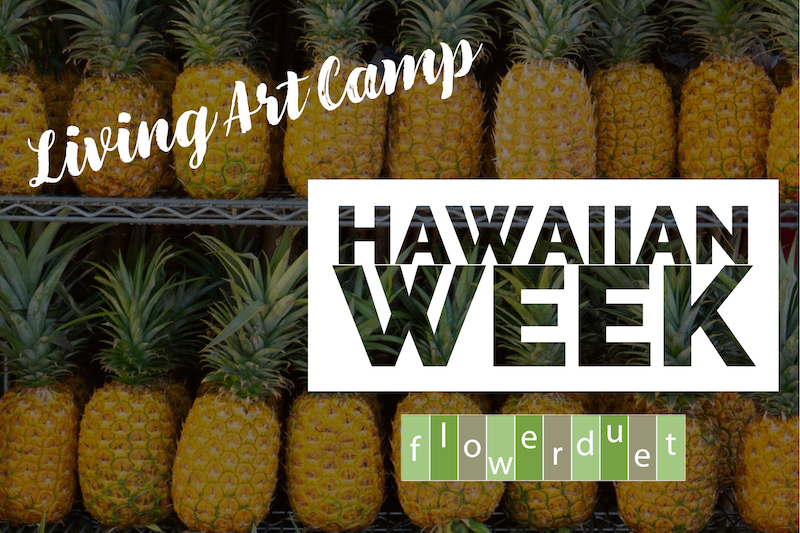 Hawaiian Week Projects:
Traditional Lei
Pineapple Centerpiece
Tropical Mini Vase
Sea Turtle Topiary
Floral Crown (Haku)
Bonus Zoom Call Project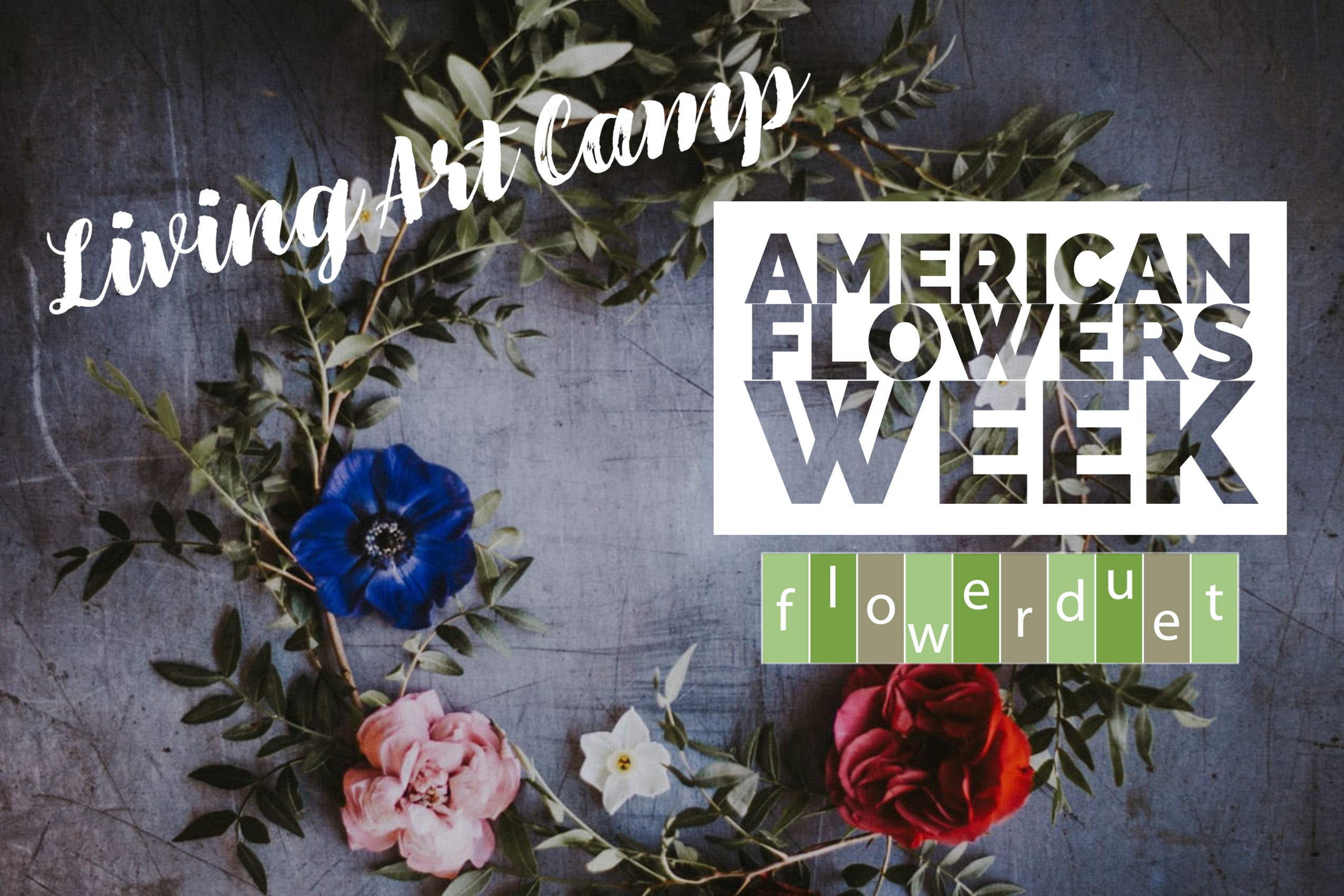 American Flowers Week Projects:
Red, White & Blue
Sun Prints
Patriotic Wreath
BBQ Centerpiece
Garden Starter
Bonus Zoom Call Project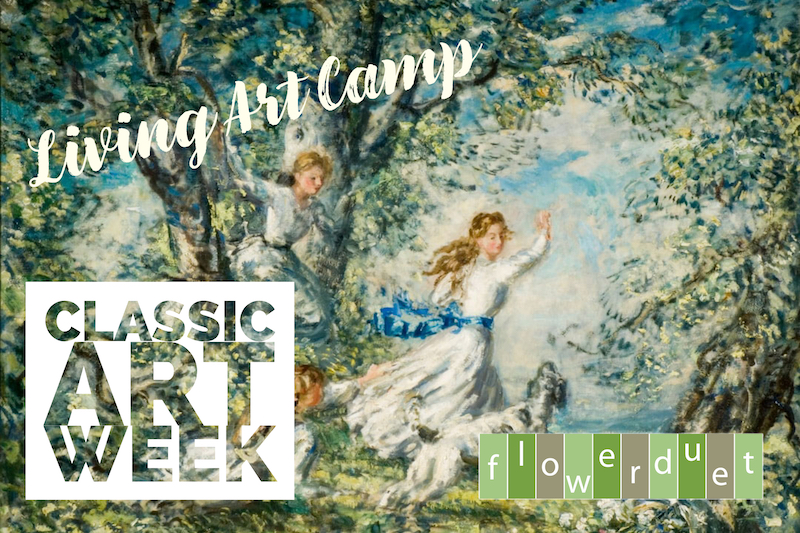 Classic Art Week Projects:
Hapazome (Leaf & Flower Prints)
Floral Jewelry
Hanging Florals
Painting Inspiration
Tiffany-Inspired Vase
Bonus Zoom call project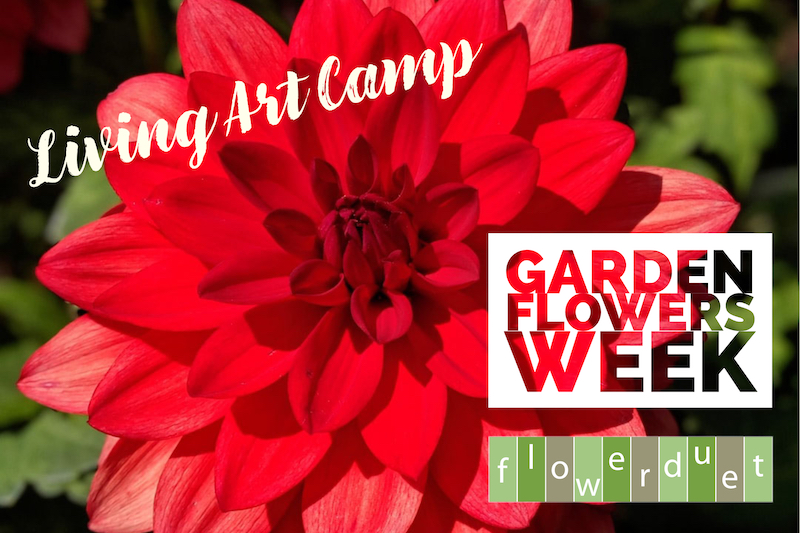 Garden Flower Week Projects:
Dyeing Fabric with Flowers
Painting with Flowers
Garden Basket
Garlands with Florals
Botanic Vase
BONUS: Botanic Picture Frame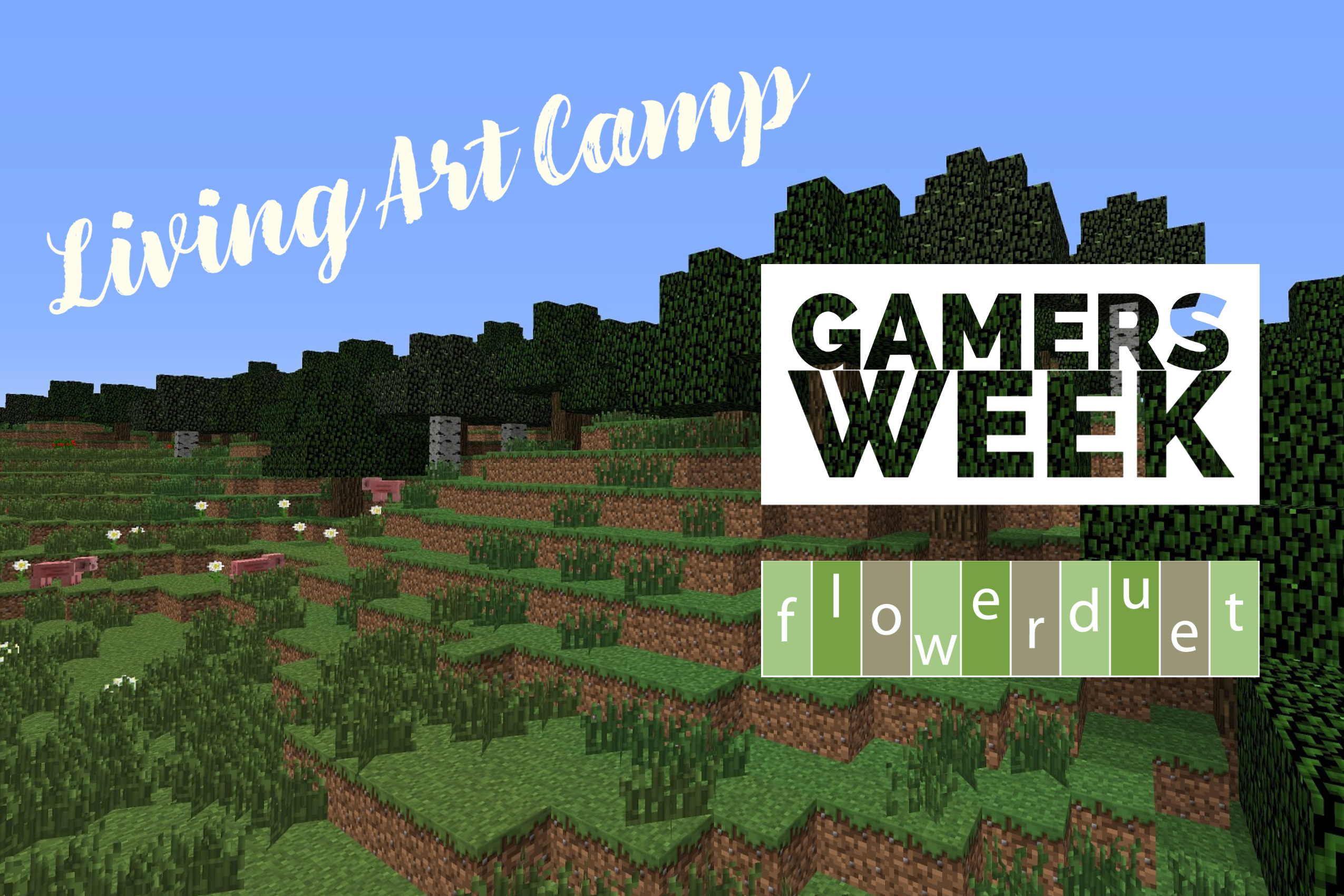 Gamer Week for Minecrafters Projects:
Tulips in a Row
Obsidian Blocks
Diamond Vase
Treasure Chest
Meadow
Bonus: Botanic Minecraft Sword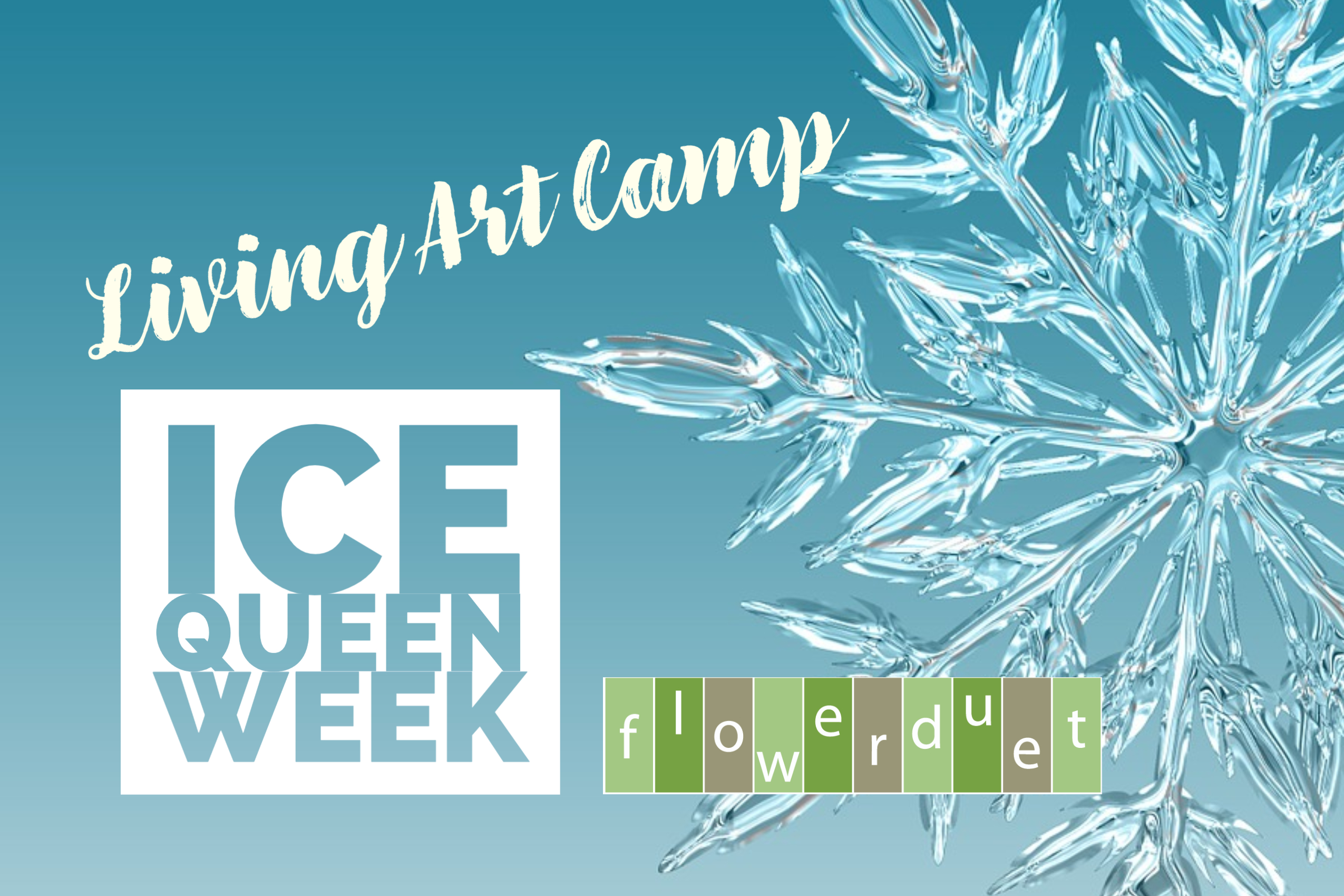 Ice Queen for Frozen Fans Week Projects:
Glowing Flower Wands
Frosty Flowers
Floral Crowns
Do You want to Build a Snowman?
Take my Heart
Bonus: Troll Crystals
Six More Weeks to Come!!!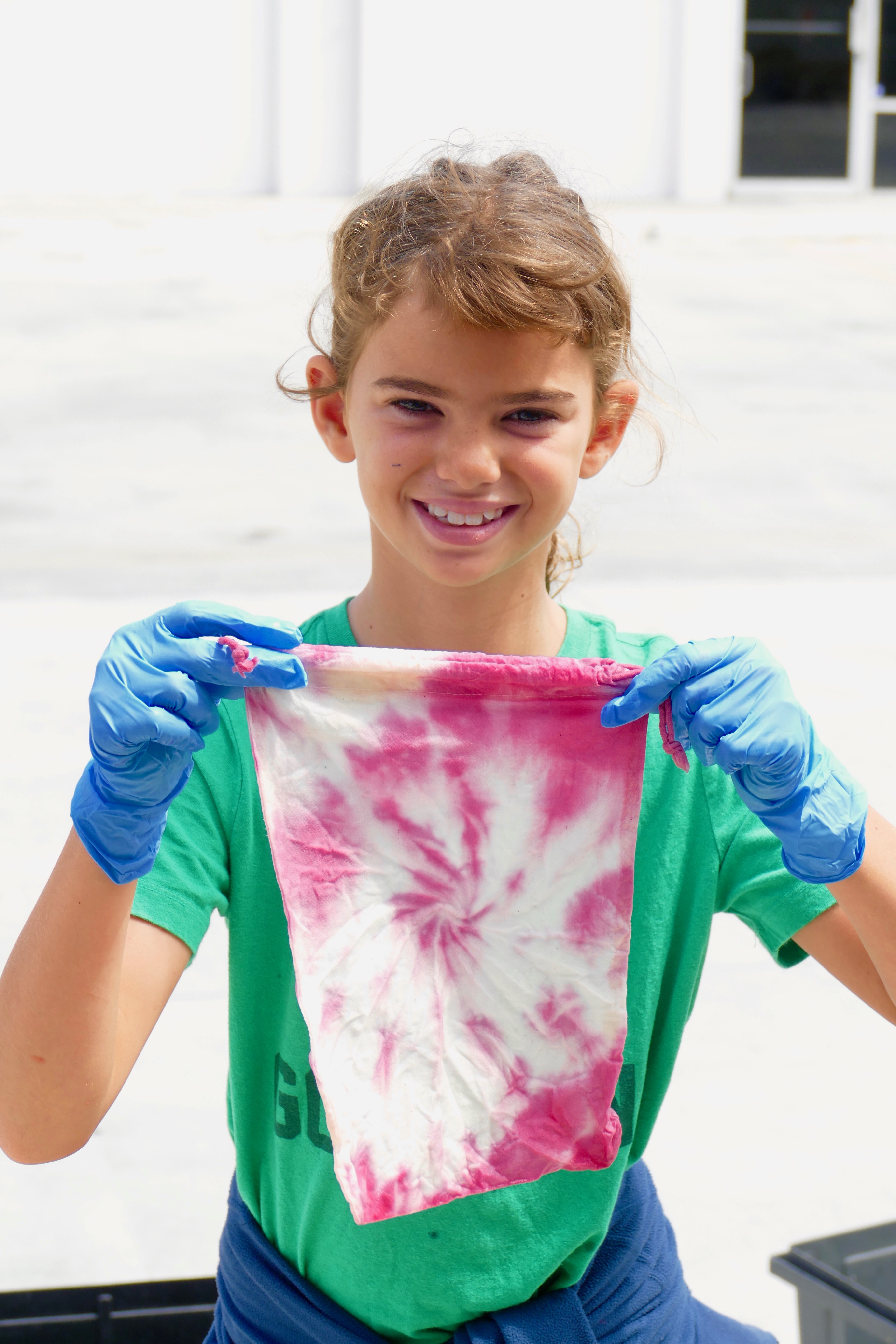 Summer Camp in a Box and Online!
More Weeks to Come in 2020
There are more weeks to come in 2020. Here are upcoming themed Living Art Camp — Online instruction with optional flowers weeks to come:
Gamer Week: Inspired by Minecraft
Wizard Week: For Harry Potter Fans
Succulent Week: For Cacti Friends
Beach Week: Who Doesn't Love Sandy Shores?
Outer Space: May the Force Be with All of Us
Animal Lovers: We Love Animals and Flowers
Building Bricks: For Lego Fans
- And more.…
Remember, each week theme includes five projects that all have aspects of STEAM and the theme for the week.
The emphasis of each camp will be on the Art of Floral Design, but this study requires all aspects of science, technology, engineering, art, and math!
Science of Dying Flowers Different Colors
Art of How to Choose Fresh Flowers
Science of How to Keep Flowers Fresh
Making a Flower Bouquet to Send a Message
We work as a Team to Engineer a Structure and Attach Flowers
Use Math to Make a profit with Fundraising Flowers
Explore the Science of Dying Fabric with Flowers & Organic Materials like Seed Pits
Artistic Jewelry Boxes & Treasure Chests
How we Use Technology in the Floral Business
Engineering Techniques in Floral Design
Price Options: Three Options for Campers
Choose from 3 price points starting at $35.
Each Weekly Camp has Three Price Points with Supplies Options:
$125 - Full Experience Digital Camp (Southern California area only)
Price point includes:
fresh flowers (curbside pickup in Torrance, Calif.)
supplies box
recorded online lessons
bonus lesson and live Zoom conference with instructors
$55 - Digital Camp & Tools and Supplies
Price point includes:
supplies box mailed to you (throughout U.S.)
recorded online lessons
bonus lesson and live Zoom conference with instructors
$35 - Digital Camp Lessons Only (for anyone...anytime)
Price point includes:
recorded online lessons
bonus lesson and live Zoom conference with instructors during LIVE Week of camp
Use the Heading and Description text fields to describe your video.
You can also leave them blank to get rid of the text completely.