Includes 300+ Classes and Adding more each week!
Gain from Our Unmatched Experience
Because Flower Duet is a floral design studio specializing in custom wedding and event flowers in Los Angeles AND we've taught flower arranging to thousands of students over the past 20 years, we HAVE the floral chops to show you just how it's done.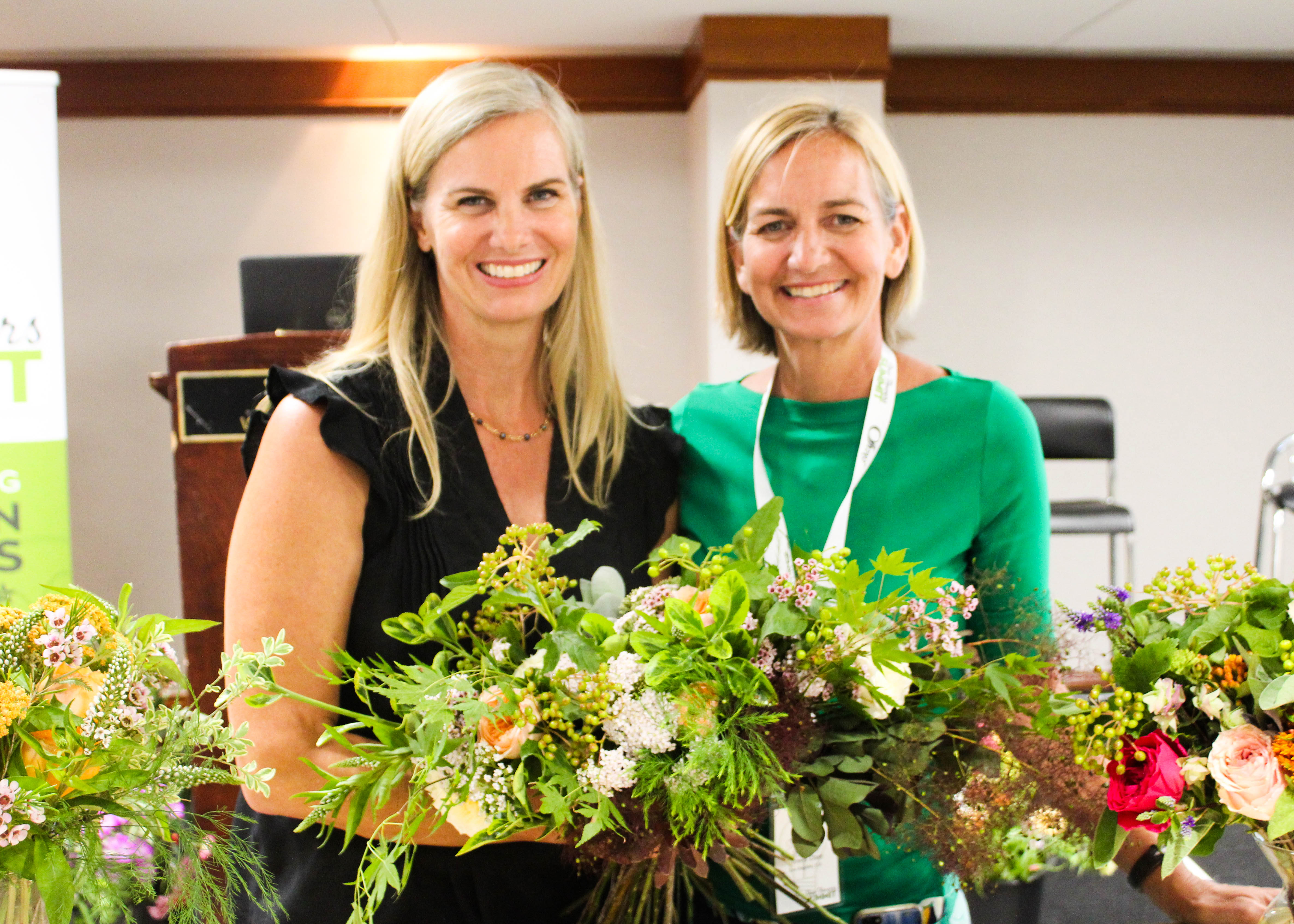 Why We're Qualified to Teach You
We've built our own ceremony structures, floral animals, designed a field-to-vase dinner on a working flower farm and more. We custom pick our flowers by walking the flower markets, talking to the local growers and by ordering fantastic product from our wonderful vendors from around the world.
We perform every task in our floral business from marketing, to sales pitches to cleaning water buckets, to designing and you can benefit from our expertise and unmatched experience. We've launched hundreds of floral careers and we can help you to launch yours!
Why Learn Floral Design Techniques using the Flower Duet Method?
By focusing on learning floral design techniques while also making a floral design, you'll receive THREE benefits: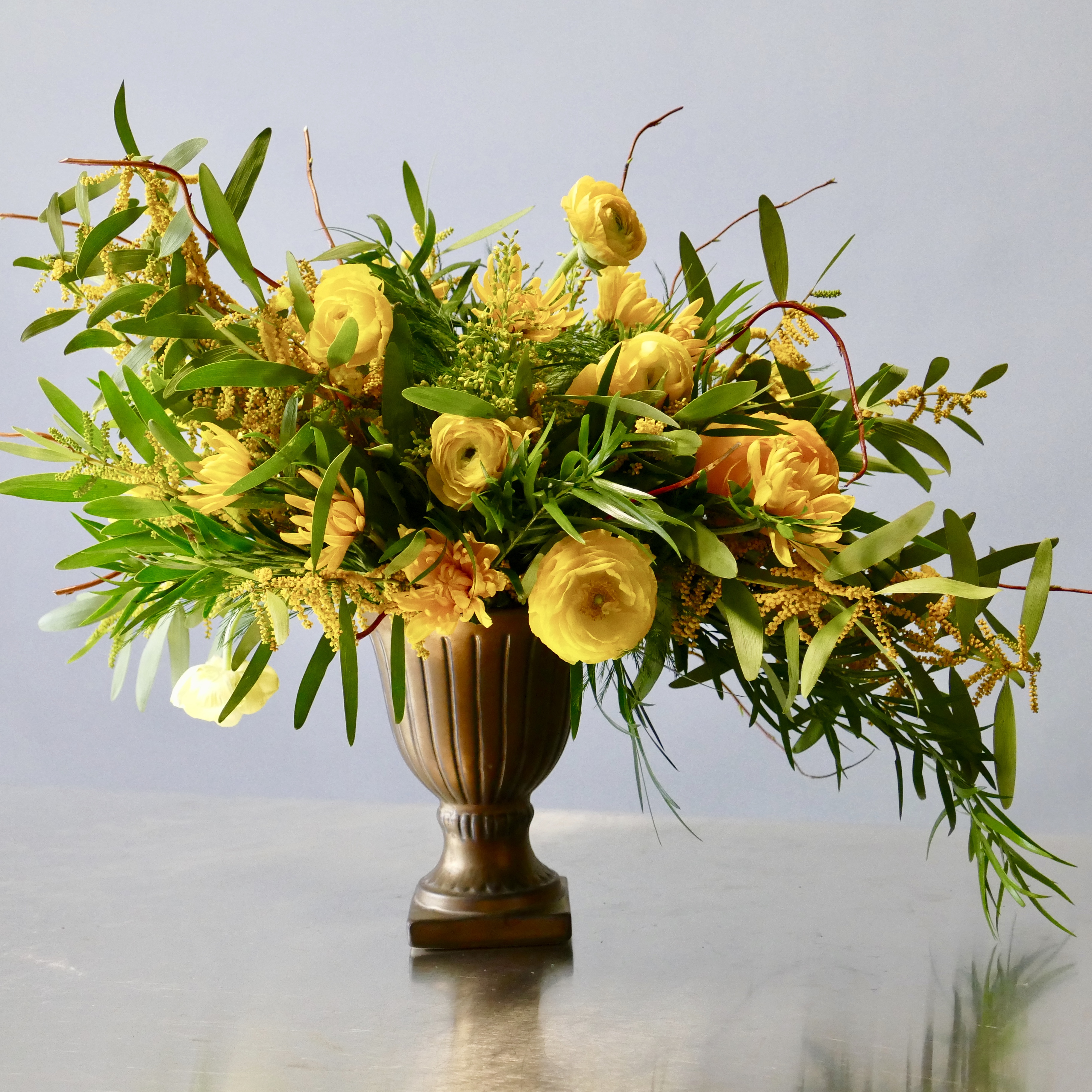 There are principles to design that are absolute rules. We'll go over these rules in each class as they apply to the type of arrangement we are teaching for that mini-class.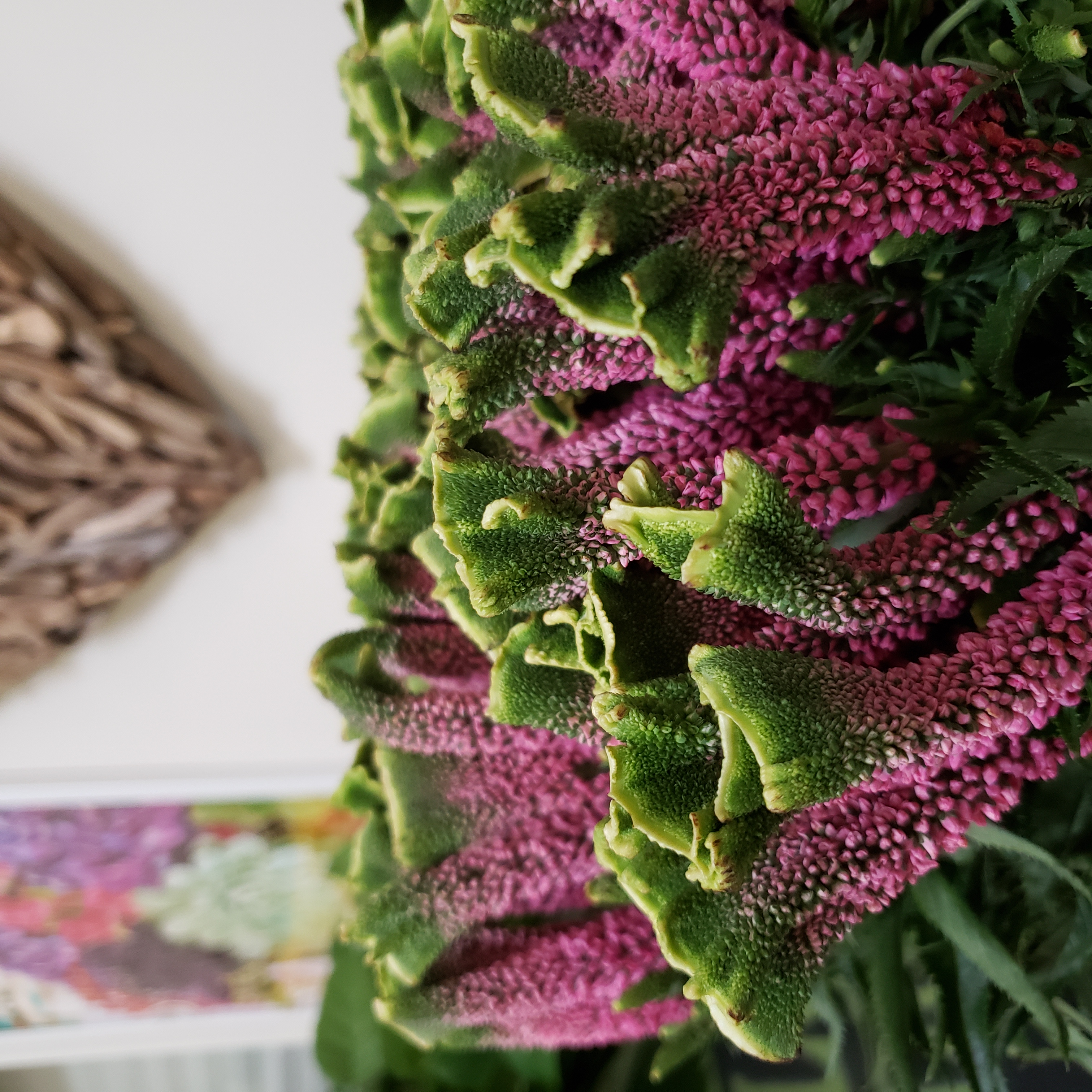 To be a successful designer, you'll need to learn how to keep flowers fresh in a vase so they offer the best show for you and your clients. HINT: Sugar in the vase water is not the best way to keep flowers fresh.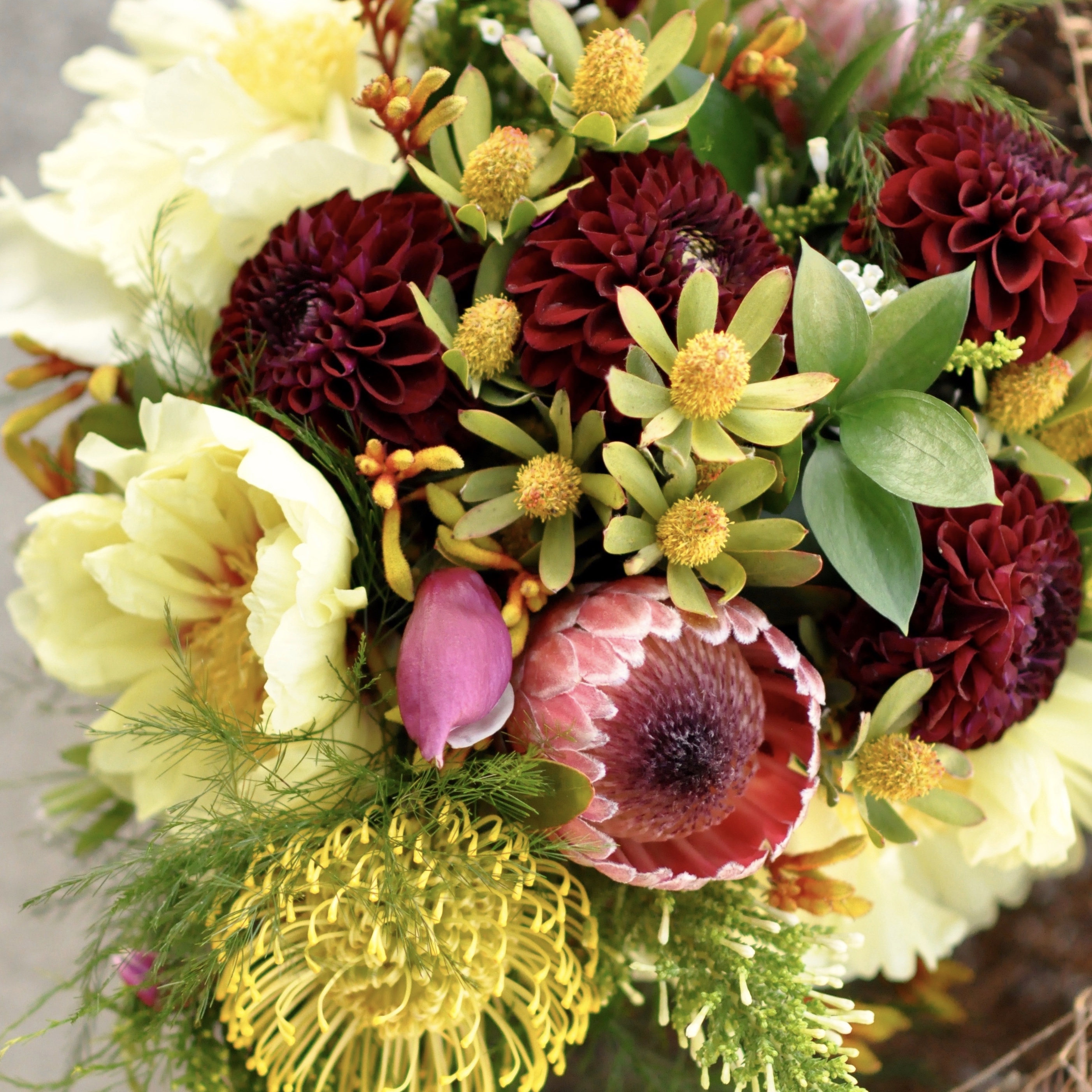 Three:
Keep Flowers Secure
Creating a pretty floral design is one part of being a good floral designer, the other part is transporting the flowers to their destination looking the same way they did when you finished the creation! We'll go over how to do this for each mini-course.
Ultimate Access
As soon as you are a monthly subscriber, you'll have access to a plethora of techniques, themes and flower courses from the first minute you log in. There is no waiting for content and you control how often, when and where you learn how to design with fresh flowers, dried materials and more!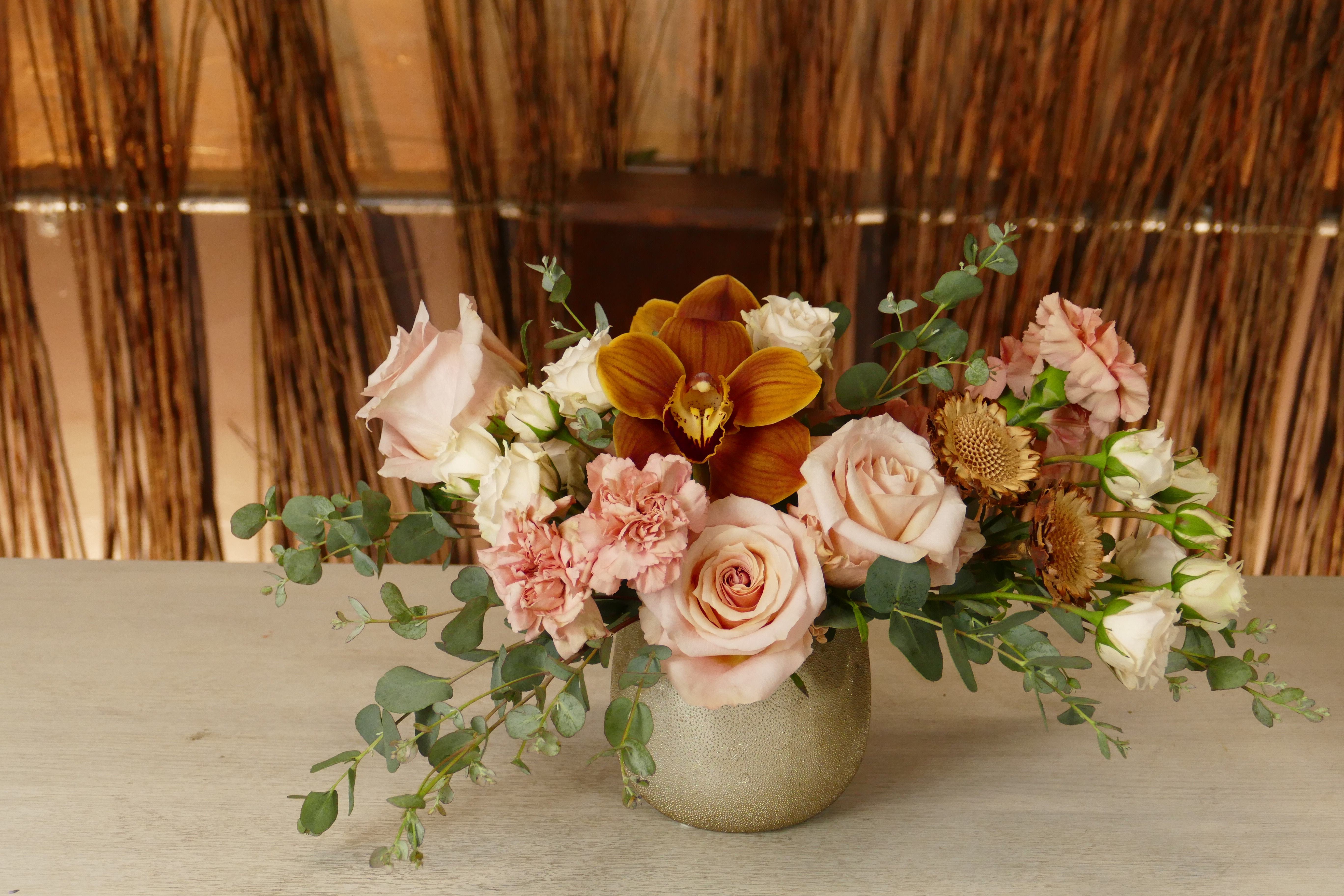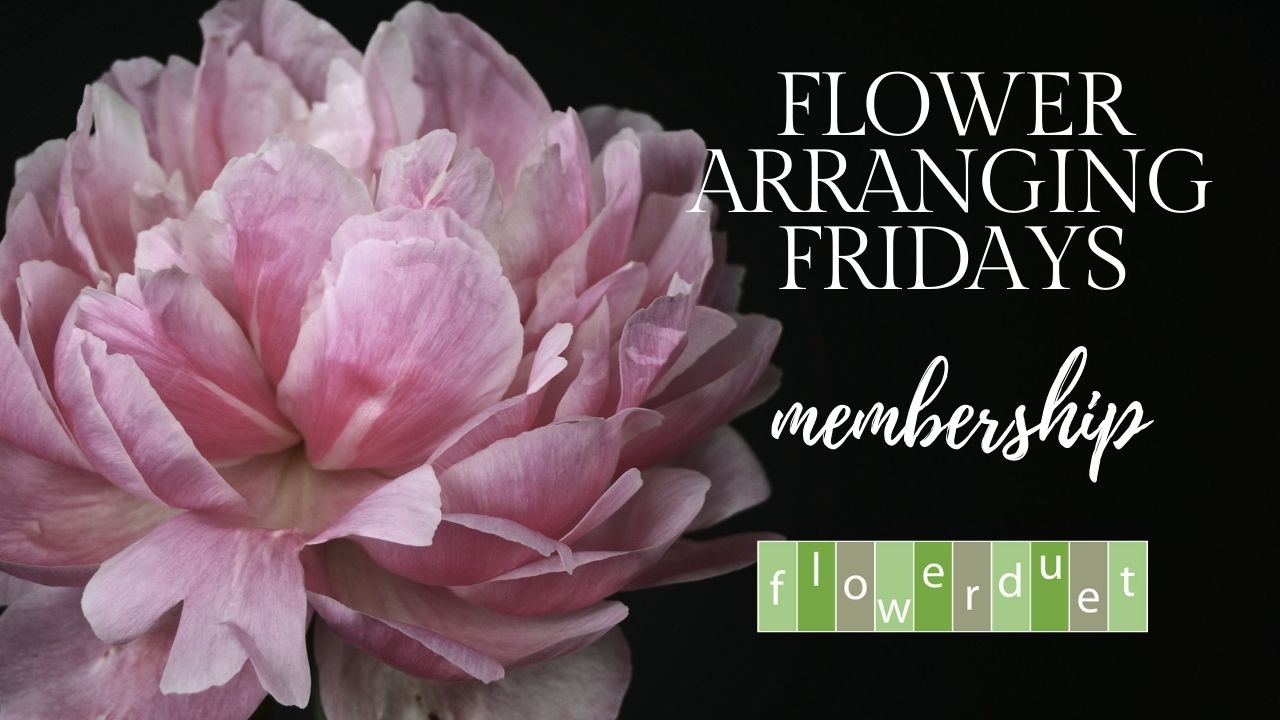 A Membership for Everyone
Flower Duet is pleased to offer an exclusive membership that no one else in the industry offers. We give you over 300 courses for one low monthly fee. You get to learn professional techniques from us at your own pace in the privacy of your own space.

A Full Bouquet of Lessons one Stem-At-A-Time
Our Flower Arranging Fridays series is a perfectly-sized approach to learning the art of floral design. With each mini-class, we'll show you a truly useful floral design technique in a current event floral design style. This class series will keep you wondering what we'll show you next!
As part of each class, you'll receive:
1. A downloadable PDF list of supplies including the flower recipe.
2. Easy-to-follow mini video lessons so you'll never have to rewind the video to see a step again.
3. Tips and florist secrets to help you be a successful floral arranger!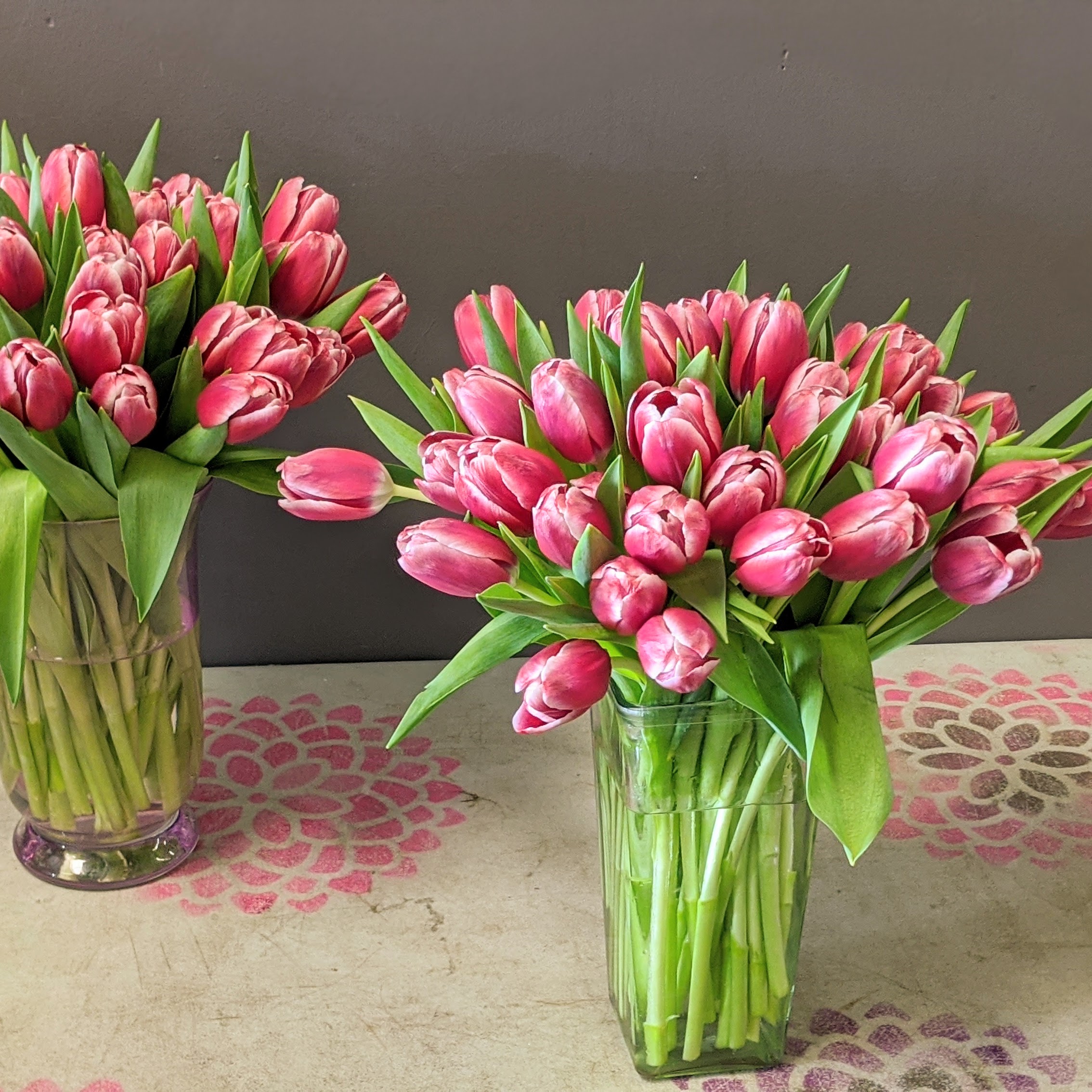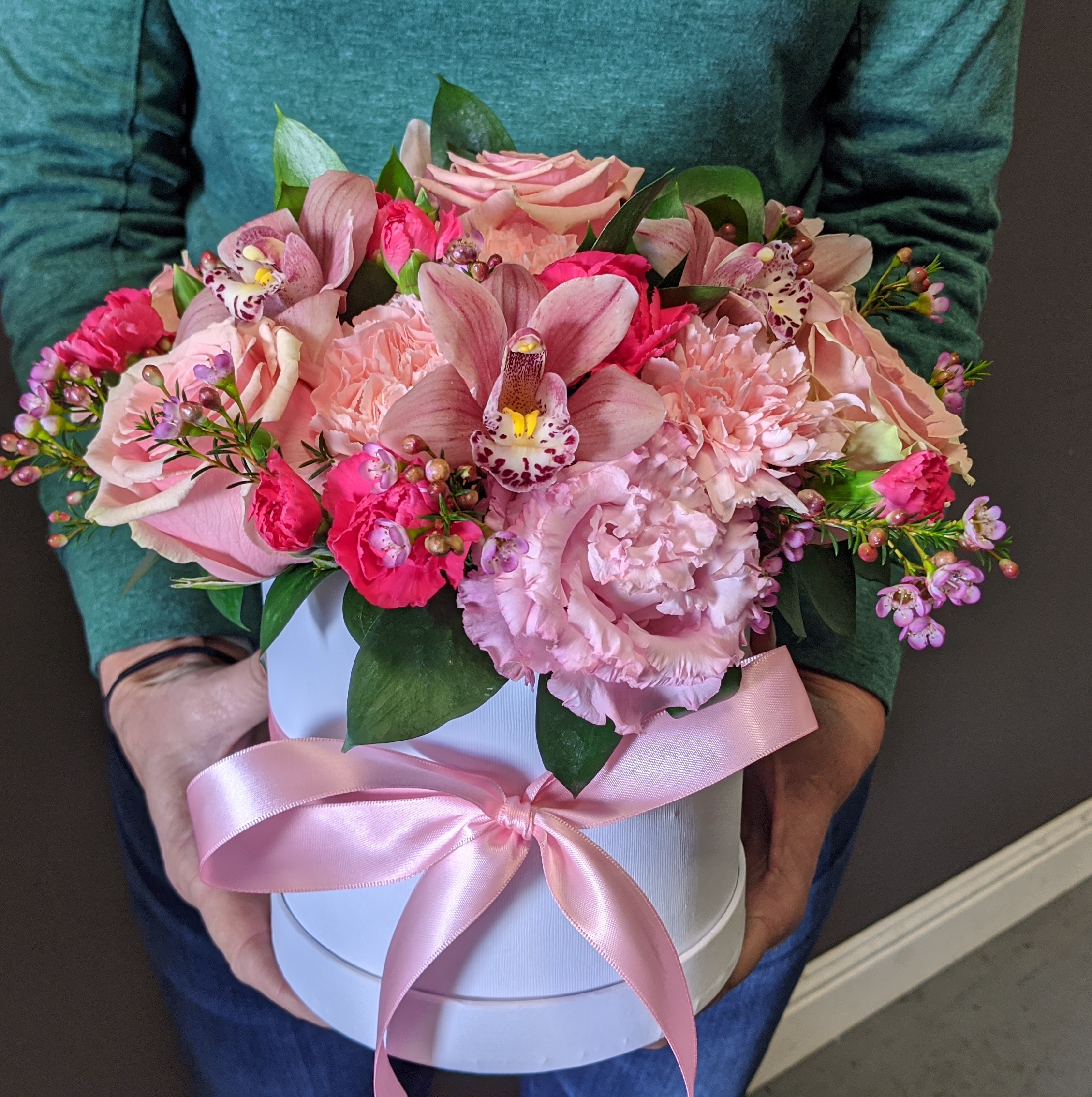 Blooming Successes, 30 Minutes (or less) at a Time
You'll learn gorgeous and useful techniques that cover the whole range of professional floral design including how to choose flowers, keep flowers fresh, and a multitude of designs in today's most popular trendy styles. Best part? You can complete an entire lesson in about a half an hour (not including gathering your supplies, of course)!
What You'll Get
Starting in January of 2018, we have posted a new Flower Arranging Fridays course every FRIDAY!!!! AND when you subscribe to the Flower Arranging Fridays Online Course for a low fee each month, you'll get continuing access to all of the Flower Arranging Fridays mini-classes, both past and present!
Each course comes with a list of the materials you'll need, including guidance on how to procure the fresh flowers for your projects, a supplies list and step-by-step instruction.
Every Level of Student is Welcome Here!
Often our students ask us if our classes are for beginners. The answer is that our classes are for everyone! We welcome all abilities and know that you will learn something new each time you attend a class with us in person or online!
The flower recipes and techniques we teach are easy to follow as we'll take you step-by-step in short video segments, so you'll rarely have to rewind to see a step again. We teach this online class just the way we do in our in-person classes at our design studio in Los Angeles, California. You will be able to see each step individually on the screen to make it easier to follow instead of watching us create an entire design in one long video!
This makes watching and learning much easier and not intimidating. Breaking down large tasks into small steps makes the task easier to accomplish, right?
Here, Let Us Teach You.
Join us for Flower Arranging Fridays Forever, and we'll see YOU in class.
About Us: Sisters Kit & Casey
Sisters Casey (Coleman) Schwartz and Kit (Coleman) Wertz began their floral design business in 1999. We started Flower Duet as a part-time weekend business after Casey had retired from designing flowers on luxury cruise ships around the world and Kit had immersed herself in floral design courses for a few years. We love creating custom wedding flowers for all types of brides and grooms, directing corporate team-building reward events for large and small companies and teaching flower arranging to budding floral designers and the dedicated floral enthusiast. Flower Duet has been our full-time passion for the last decade and it shows as we are preferred floral vendors at many premium wedding and event venues throughout Los Angeles.
Sought-after guest speakers, creators of special event flowers for clients all over Southern California, teachers of our flower arranging classes around greater Los Angeles, we've been floral instructors at The Huntington Library, Art Museum and Botanical Gardens, for the past 14 years. Kit and Casey have been featured in national publications including The Los Angeles Times, The Washington Post, The New York Times, Sunset Magazine and Florists' Review Magazine and appeared on television including the Hallmark Channel, DIY Network, PBS, and Fox5 San Diego.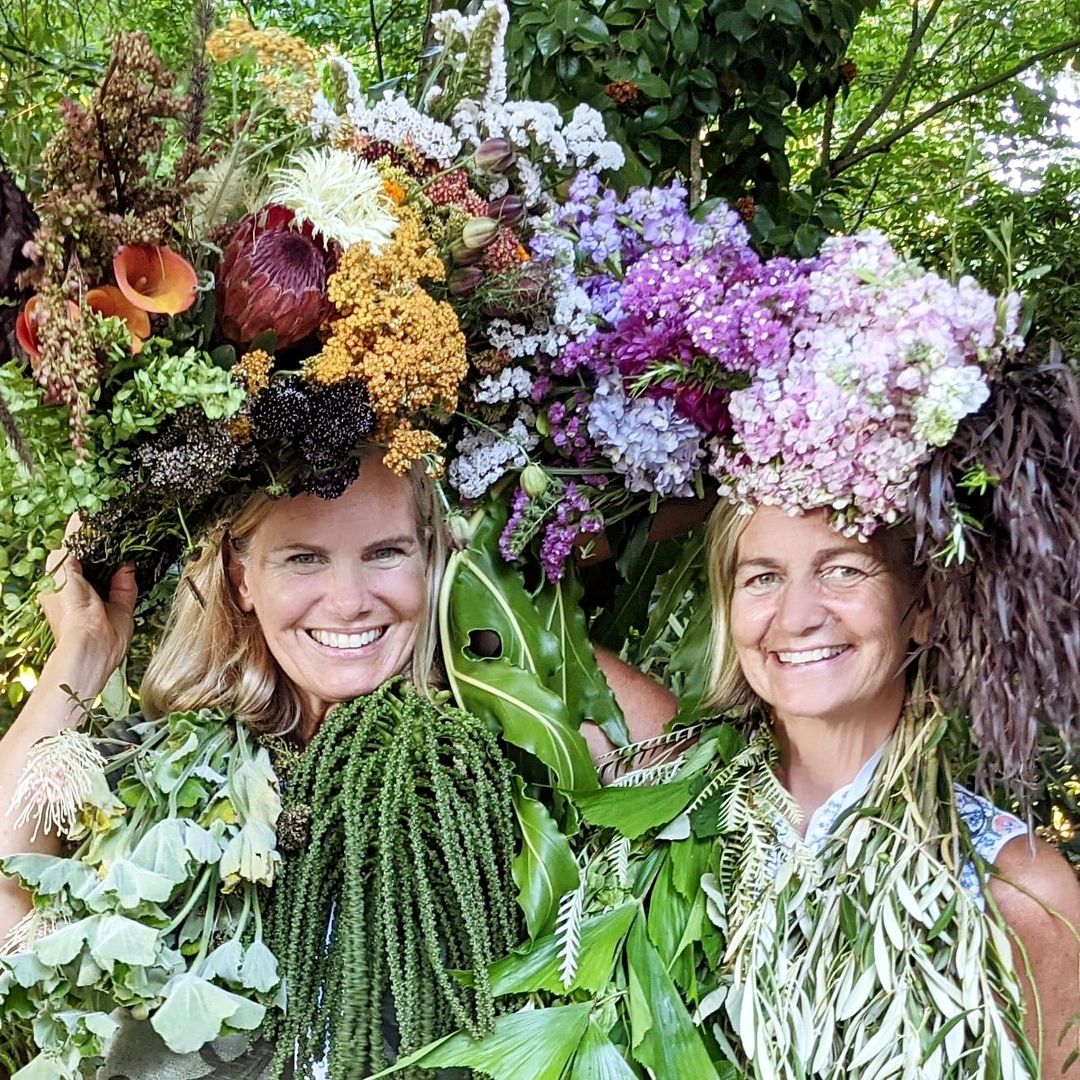 Frequently Asked Questions
Are your classes for beginners? Our classes are for everyone! We welcome all abilities and know that you will learn something new each time you attend a class with us in person or online!
When are new classes posted? Since Flower Duet is based in Los Angeles, we'll post a new class around 12:00 a.m. each Friday. After it's posted, it will be part of the monthly subscription service: Flower Arranging Fridays Forever!
When does this course start and finish? The course starts now and never ends! It is a completely self-paced online course - you decide when you start and when you finish.
How long can I access this subscription? After enrolling, you have unlimited access to this course for as long as you like - across any and all devices you own. As long as you are paying for your low monthly subscription fee, you can access all of the Flower Arranging Fridays online materials anytime you log into your courses with Flower Duet.
What if I am unhappy with the course? We would never want you to be unhappy! If you are unsatisfied with your purchase, contact us in the first 30 days and we will give you a full refund for that month. You can also cancel your subscription at any time by logging into your account, going to your profile and clicking on Manage Subscriptions. Once you cancel your subscription, you will no longer have access to the mini-courses within Flower Arranging Fridays Forever.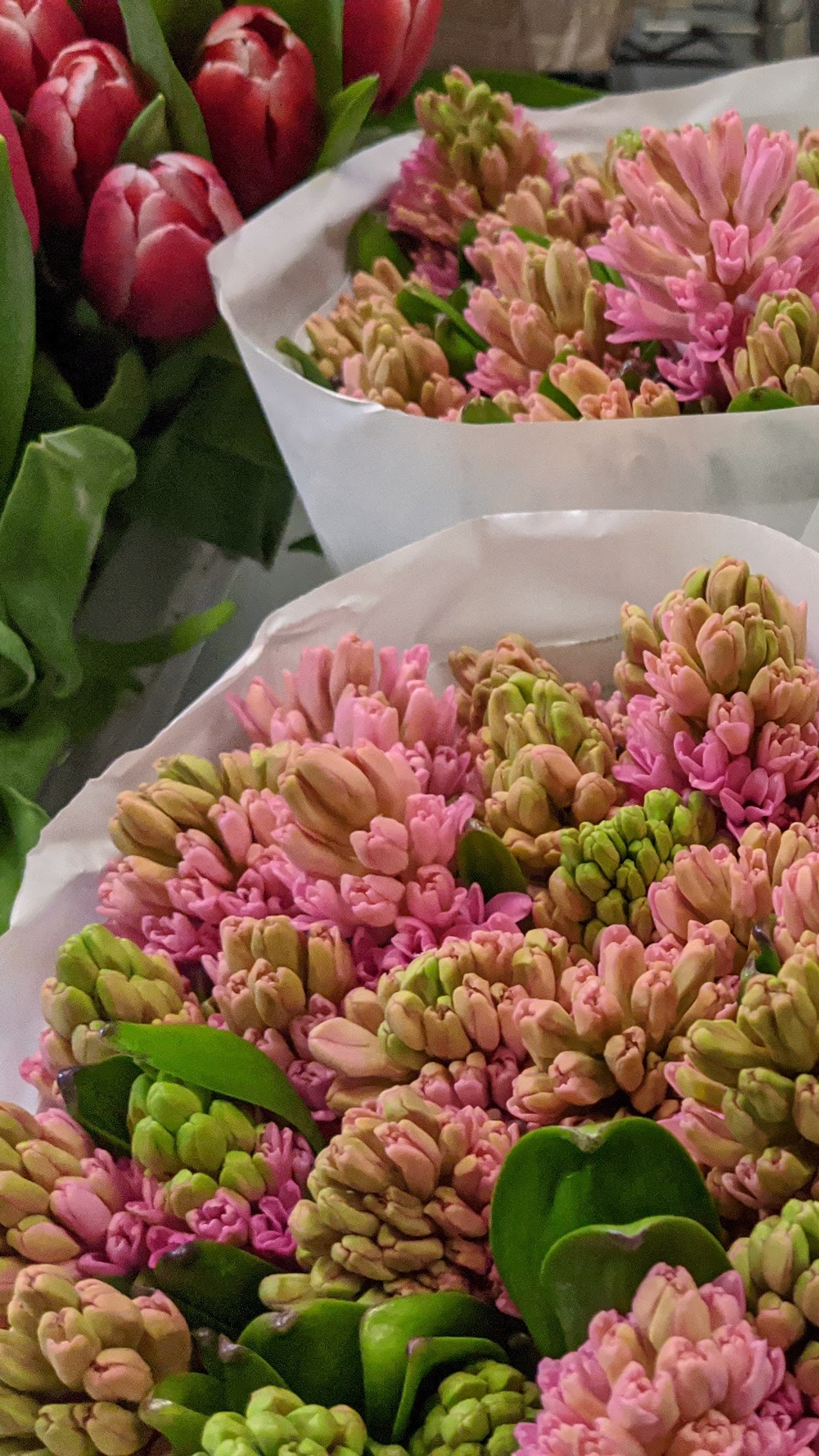 Why This Way of Learning Flower Design is Better than other Ways to Learn
The thing is, there are plenty of ways to learn flower arranging. Here are some of the ways we gained our own floral education:
You could take classes at your local adult school or community college. Kit did this after she fell in love with flowers and it offers a good foundation if you have this type of class near your hometown.
You could learn by the seat of your pants. Casey did this when she worked on a luxury cruise ship and had to keep flowers fresh for two weeks or more on trans-Atlantic crossings!
You could watch free YouTube videos that are created by non-floral professionals in which you may not learn the tried-and-true-methods. We'd rather you learn the right way the first time from a pro. Wouldn't you?
You could sign up for a floral retreat on a farm and learn a few designs and techniques, but these can be pricey and are best saved for when you have a little design experience under your belt. They are very good networking opportunities, though!
By joining Flower Arranging Fridays Forever, you'll have the opportunity to learn real-world techniques you can adapt and re-use over and over again.
With Flower Arranging Fridays, you can incorporate a little learning, a little color, and a LOT of fun into your week, and HAVE access to all the courses you might have missed.
Featured Products
There are over 225 courses now in this membership and you get access to everyone immediately!
NOTE: Courses listed below with prices are FREE to access with a Flower Arranging Fridays Membership